This is such an exciting time of year. So many couples are newly engaged and are planning for their engagement and wedding photos. Even yesterday I was fortunate enough to meet with a couple to plan for their August wedding in Canmore. If you fall into that category and are looking for unique engagement photos, then this post is just for you. I spent a lot of time photographing people in love during engagement sessions and couple shoots. Here are a few of my favourites with a sprinkling of inspiration for every season.
Winter
Just in time for a holiday card, I met up with Stephanie and Chris for Christmas photos, complete with a few festive touches.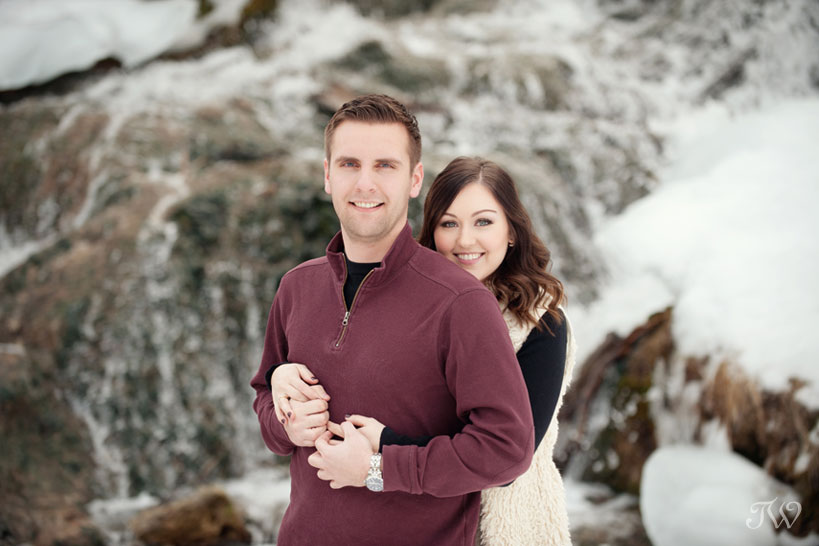 I met Megan and Kurtis near Mount Yamnuska. They arrived armed with blankets and hot chocolate.
Kari and Derek celebrated a romantic Christmas in Banff for a feature on Canadian Mountain Chic. The handcrafted "meet me under the mistletoe" sign is by Naturally Chic.
Spring
Enduring romance with Fashion Blogger Becky Kung and her husband, James.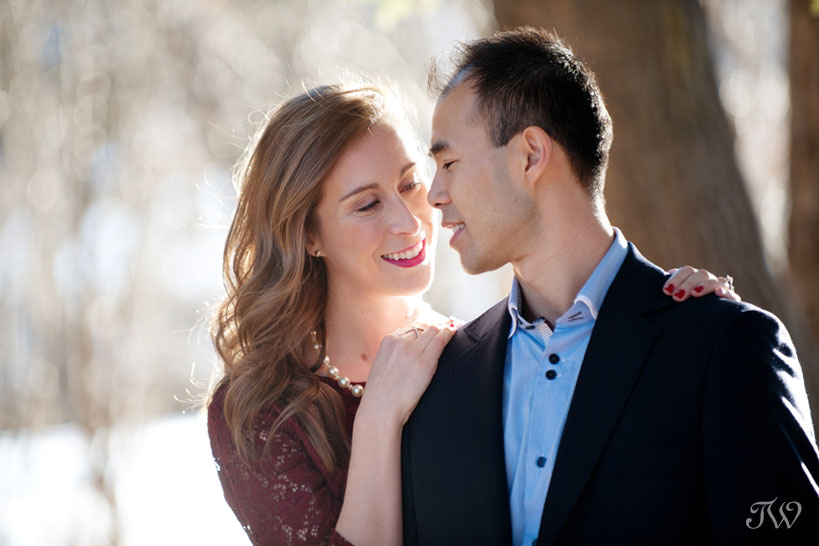 Unique engagement photos in summer
Kellie and Ryan sipped on lattes and snuggled on the banks of the Elbow River for their summer engagement session. A taste of good things to come…
Love in the Rockies. I met Christine and Cody at Lake Agnes for a mountain hike.
Emily and Aaron wanted a big-city feel for their Stephen Avenue engagement session.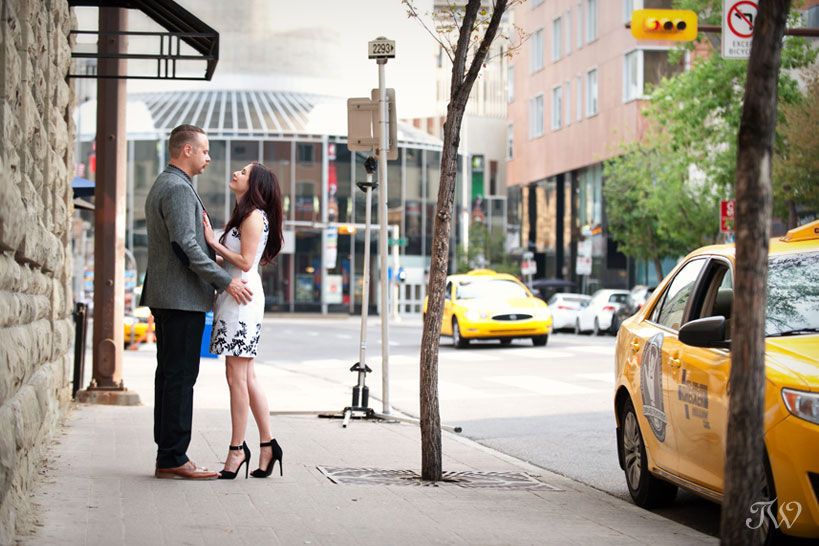 The light that night on the Elbow river was absolute perfection. It remains one of my favourites to this day.
Fall
Shane and Bailey chose the perfect afternoon in Fish Creek Park for their fall engagement photos.
I love the challenge of creating unique engagement photos each year. My engagement sessions begin at $850 but are also included in many of my wedding packages. For more information, please contact the studio at photography@tarawhittaker.com or by calling 403-620-6948. I look forward to hearing from you.
Calgary engagement photography by Tara Whittaker