Today I'm posting this Big Hill Springs engagement session, just in time for Christmas. I first met Justine (the bride) at another wedding. She was a bridesmaid at some beautiful Silvertip I Do's and I noticed two things about her. First of all, she has the most engaging smile. Take a look through this post and you'll see what I mean. Secondly, she and Geoff had some serious moves on the dance floor later on that day.
You can imagine how thrilled I was to get the email saying that she was getting married herself. The fact that we made the booking while I was sitting in Fenway Park watching the Blue Jays, can only be a good omen. But that's a story for another day…
A romantic proposal
Justine and Geoff have a great engagement story and they were kind enough to share it with us today.
In June 2017, Geoff proposed while on one of our annual two-week trips; this particular one in Greece. Explaining that he had planned a date night out, the two of us took off on our fancy ATV. As Geoff began to lead us up a rocky and abandoned hill, it dawned on me that either he was a serial killer or he knew of some very obscure hilltop restaurants. At the top of the hill, there lay champagne, pillows, and a table adorned with candles. The rest is a bit of a blur for us. What we do know is that under that Santorini sunset on the top of a cliff overlooking the water – we cried, laughed, and decided to spend the rest of our lives loving each other.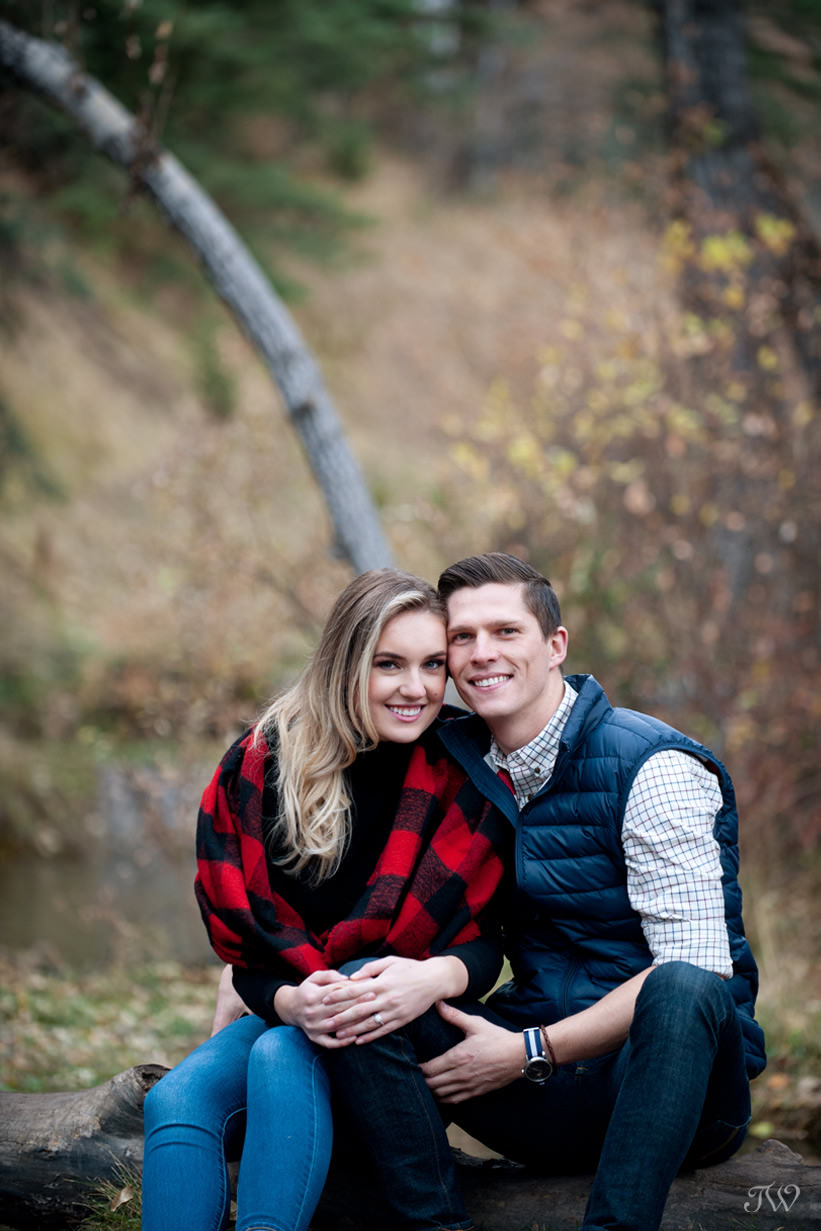 Big Hill Springs engagement session
Big Hill Springs Provincial Park was the perfect setting for Justine and Geoff's fall engagement shoot. I can't wait for their wedding at Alloy next summer.
Here's another fall engagement session in Kananaskis, if you'd like to see.
Big Hill Springs engagement session captured by Calgary Wedding Photographer – Tara Whittaker
SaveSave
SaveSave
SaveSave
SaveSave
SaveSave
SaveSave
SaveSave
SaveSave