Something about these pretty, yellow shoes just makes me think of the Beatles.
I need to laugh and when the sun is out
I've got something I can laugh about
I feel good in a special way
I'm in love and it's a sunny day
Good day sunshine!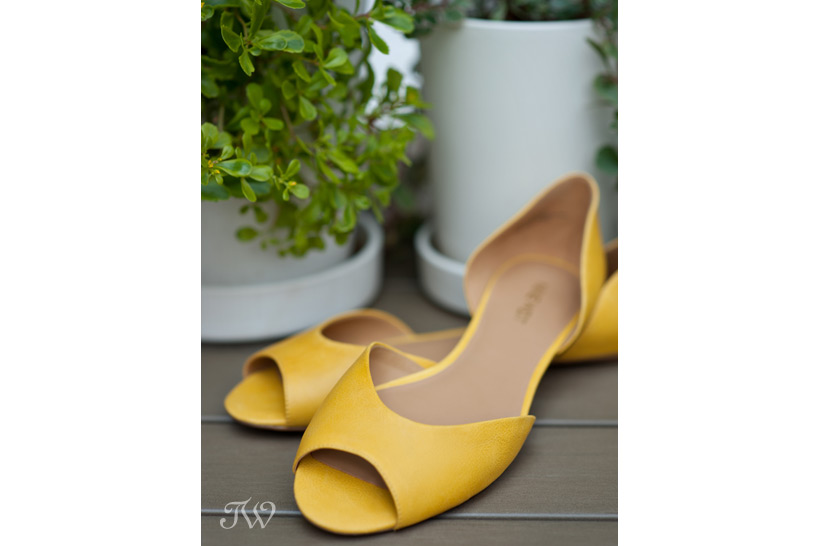 Here's a recent shoe photo shoot with a Kate Spade feel and Vespa, if you'd like to see.
Yellow fun wedding shoes:  Nine West
Calgary wedding photographer:  Tara Whittaker