It was great to meet up with these three beauties for family photos at Sandy Beach. When your eldest daughter is moving away to University, you have to capture that moment in time. I was so happy to be the one to do it. It's no secret that I love backlight but the golden rays that night were to die for.
A word about Fia, the family pup. I think I'll rent her for future photo shoots because she was an absolute superstar that night at Sandy Beach.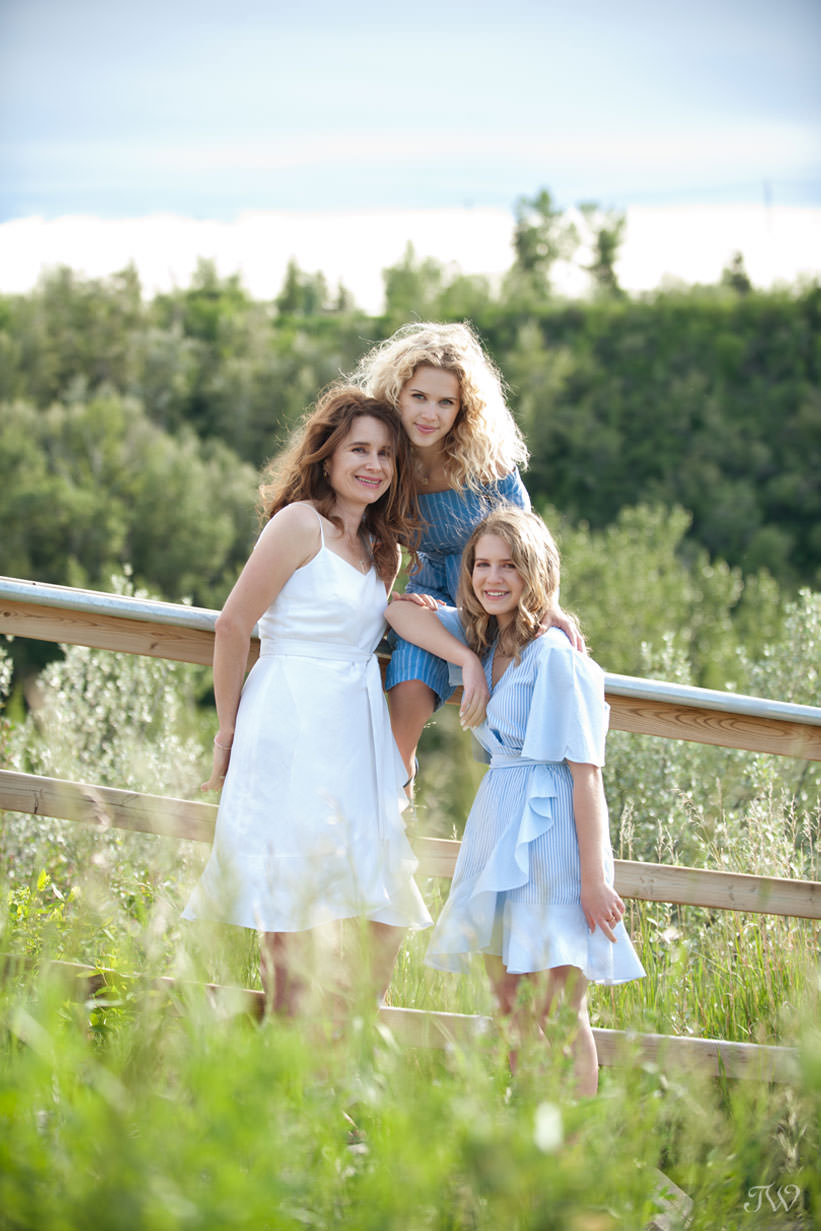 If you're thinking about family photos leading up to the holiday season, be sure to give me a shout. I'd love to hear from you.
Family photos at Sandy Beach captured by Calgary Portrait Photographer